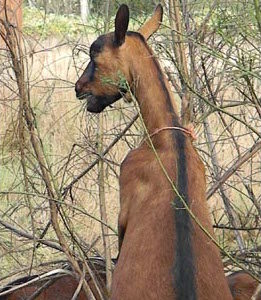 Internships & Apprenticeships
Interns come for 3-6 months and get to join in most facets of farm life from milking, to mucking barns, to trimming goat feet, learning minor veterinary skills, labeling milk, processing milk, grazing goats in the brush next door, gardening and beekeeping (if interested).
Apprentices are here for a year. Their scope is learning every facet of a dairy farm including more advanced veterinary skills. They will learn all of the above skills plus they have a lot more responsibility in helping to train interns, help deliver milk, plan gardens and take it from seed to harvest, extracting the honey we get from the hives, mowing pastures and learning tractor skills, learning to operate the manure spreader , fertilizer spreader etc. They may go and get loads of hay and learn to navigate our hay trailer. They assist in cheesemaking. They can help with data entry on the quickbooks program after deliveries. There are so many things to learn on a farm, and being here for a whole season or two really aids in getting a feel for what it takes to actually make a farm work so you can make an income from it.
Not sure if you want to make a 3 month commitment? We also have weekly volunteer positions available you can check out here.
If you have any questions, feel free to call my cell at 206-909-5055 or email me at stjohncreamery@gmail.com
Hey! Winter is here and we need assistance this time of year! Please call Marcia for volunteer opportunities!